It hasn't been easy to work out for the past year due to gym closures and stay-at-home orders. If you're itching to get back your fitness routine and start moving again, don't worry. We rounded up 21 pieces of exercise equipment that you can use at home, no matter how big or small your living space is. If you want to track your heart rate before, during, or after your workout, check out this heart rate monitor. Read on to see our picks for at-home fitness options.
Portable Dynamic Home Gym Fitness Kit, on sale for $110.99 (25% off)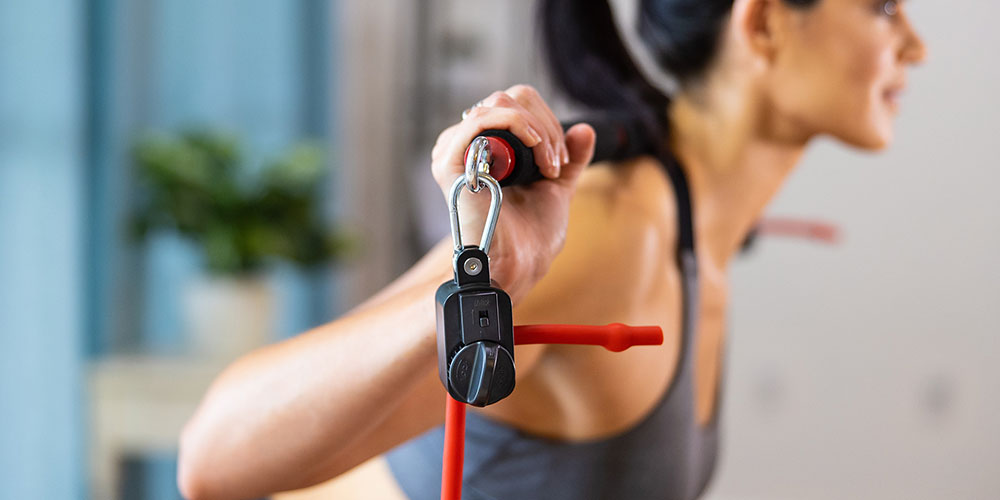 This fitness kit includes custom cloth resistance bands, handles, door anchor, straps, ankle/wrist bands, and collapsible bands to help keep you in tip-top shape. It doesn't matter how little space you have in your home or apartment – you can work out with these items anywhere.
ALLN-1 PlyoBelt Portable Fitness Trainer, on sale for $176 (11% off)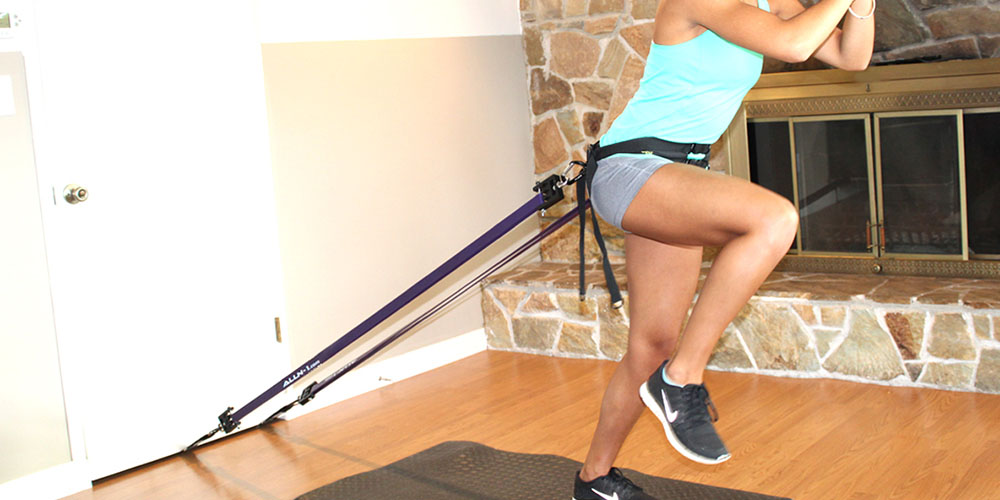 The PlyoBelt is designed to help train your biceps, triceps, chest, shoulders, back, core, quadriceps, hamstrings, calves, and incorporate cardio. Get the most out of your workout and use it as an agility belt, speed belt, hip thrust belt, and ankle, wrist, and foot straps.
2-Pack: BEACHBELL: Multi-Weight Portable Kettlebells, on sale for $99 (9% off)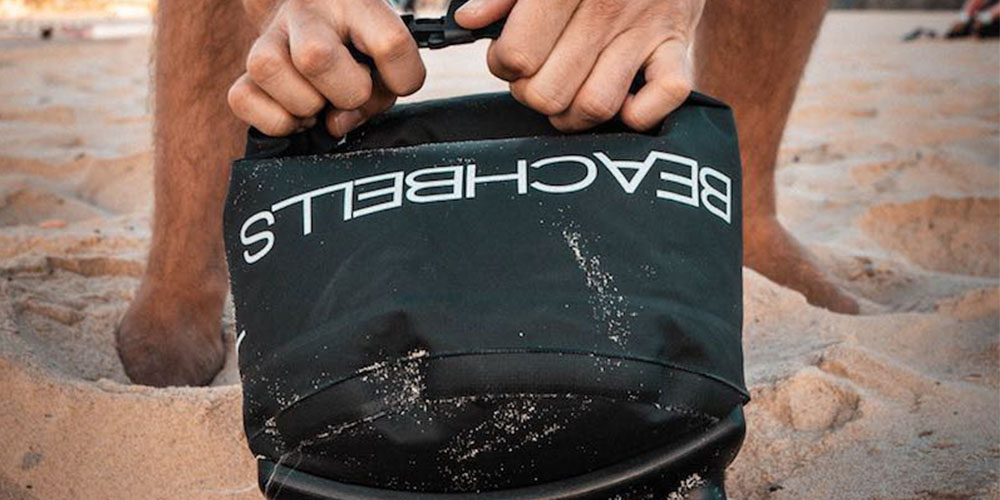 All you have to do is go to the beach, fill up the bag with sand to your preferred weight, and you're ready to go! The BEACHBELL lets you customize your workout by adding 3lbs-35lbs of sand inside.
Multi-Function Resistance Band Barbell, on sale for $76.99 (14% off)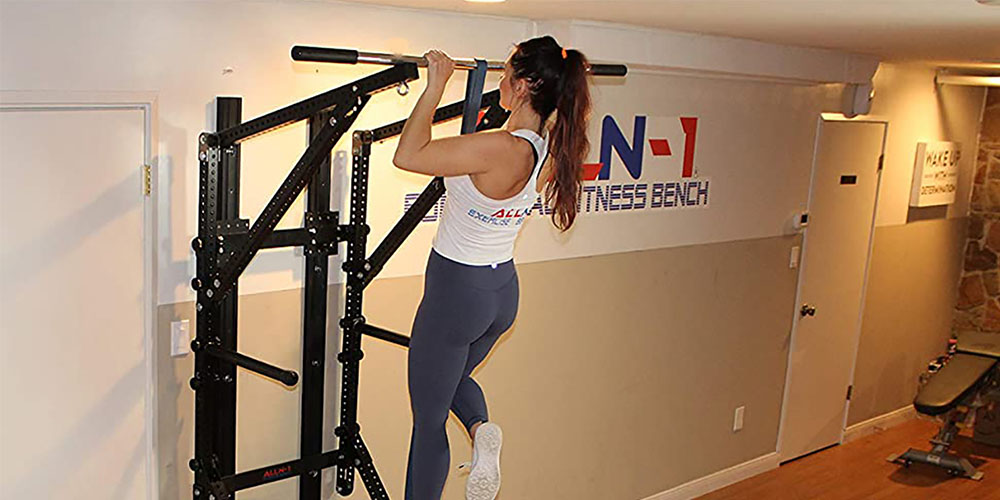 With this barbell, you can use it along with resistance bands, attach it to standard plate weights, or combine the two for a HIIT. It disassembles into two pieces so when you're done, you can store it under your bed, in your closet, or in a drawer.
PRO 6 Arcadia Air Runner Non-Motorized Treadmill, on sale for $4395 with code STAIRMILL100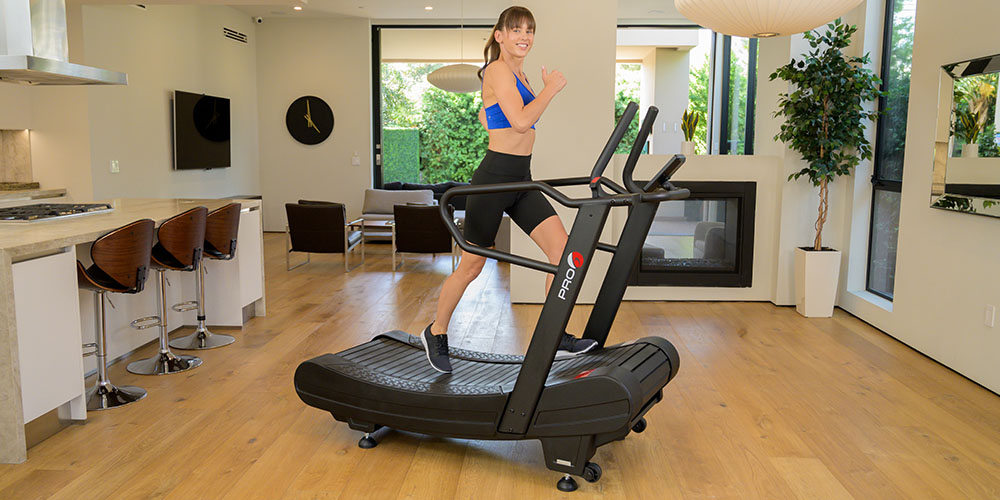 This treadmill is manually operated by you. It has a curved deck controlled by the movements and force, and simulates running on an actual road. With its built-in console, you can control intervals, target time, distance, calories, and heart rate.
PRO 6 Aspen Stairmill Stair Climber, on sale for $2,999 with code STAIRMILL496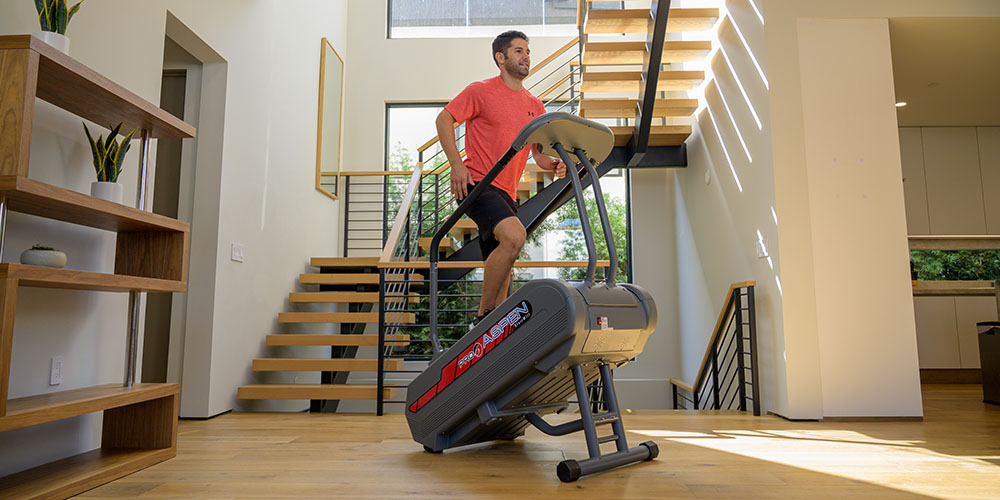 The PRO 6 Stairmill will give you an uphill workout that can't be beat. This workout is designed to increase your oxygen intake, muscle strength, and improve bone density.
WearBands 5-Level Base System, on sale for $84.95 (15% off)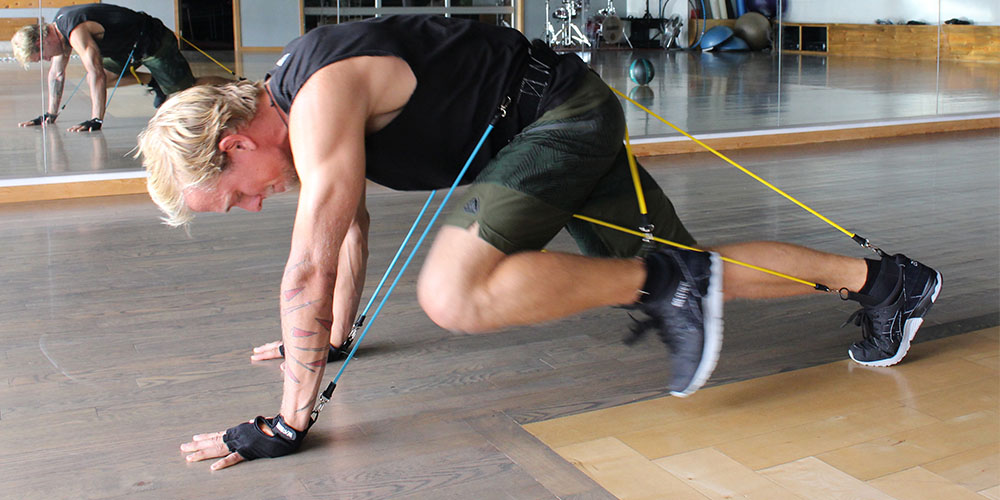 This system gives you five workout belts in different levels of resistance so you can incorporate them into any exercise routine. Using resistance bands is proven to give you more results in terms of acquired strength, physique gains, and more calories burned.
Rubberbanditz Exercise Dice & Fitness Bands, on sale for $24.99 (16% off)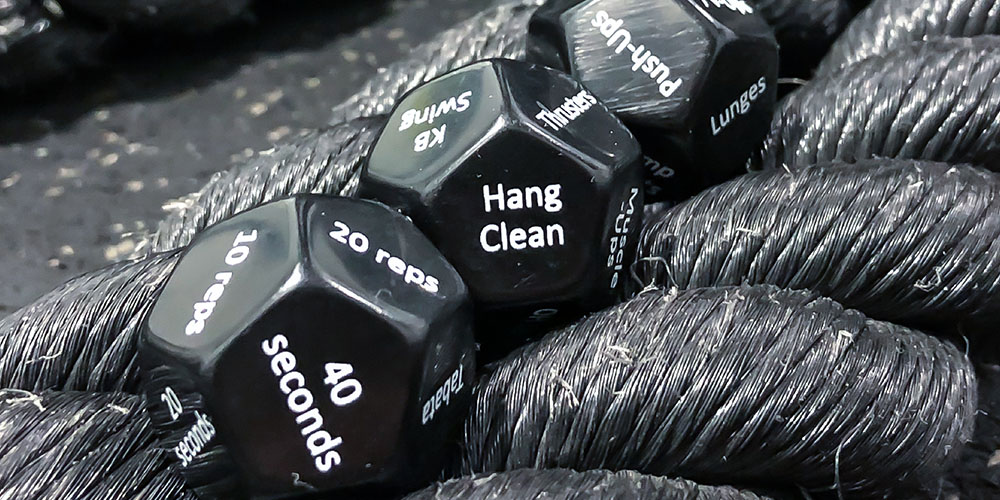 Use these dice to add some variety to your workout regimen. When used along with the included fitness bands, you can work on increasing strength and motion and see satisfying results.
Alpcour Bike Trainer Stand, on sale for $200 with code BIKE20
If cycling is your sport of choice, but you're often hindered by poor weather conditions, you need this bike trainer stand. The equipment attaches to your back tire to create friction via a magnetic flywheel mechanism. As a result, you'll get a smooth-spinning, super quiet, gratifying workout without having to bike outdoors.
17-Piece Set: Natural Rubber Latex Resistance Bands, on sale for $35.95 (59% off)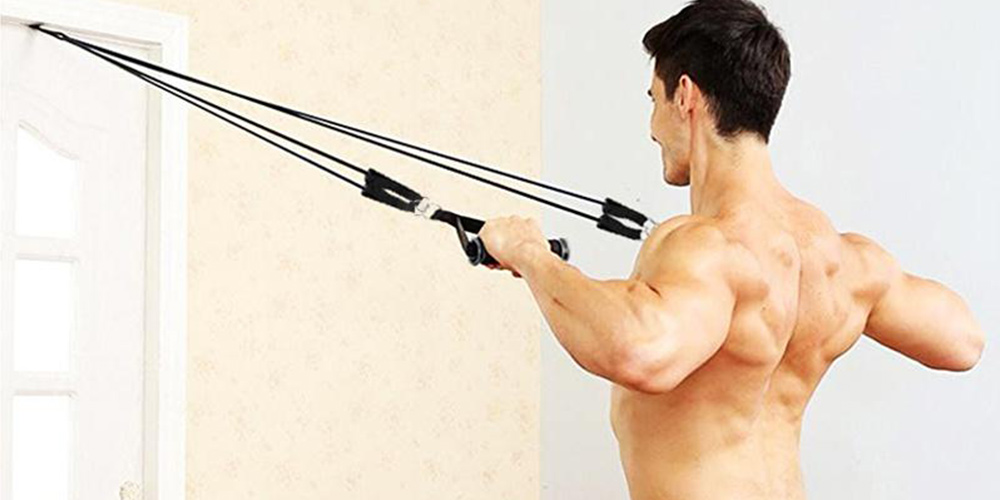 This resistance band set combines over 30 different resistance levels when you add 1-5 bands to the handles. These high-quality bands do not over-stretch and can be used with yoga, pilates, and other home-based strength training.
Rodeo Core Exercise Machine, on sale for $179.99 (28% off)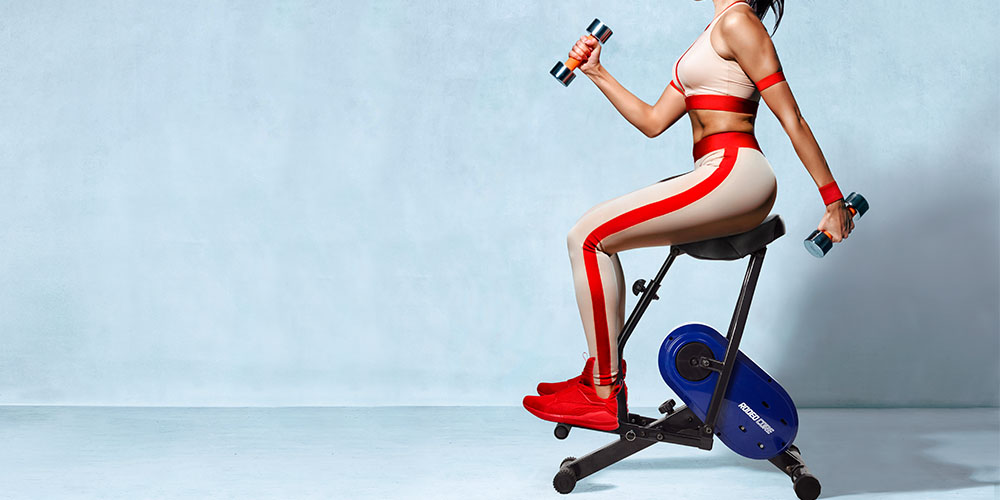 The Rodeo Core machine focuses on toning your abs and thighs. It is similar to horseback riding, as it stimulates the heart and blood vessels, conditions your muscles, and forces you to lean forward and backward with the saddle's swinging motion.
SmithShaper® SQUATX MAX Plus 85 Exercise System, on sale for $129.99 (43% off)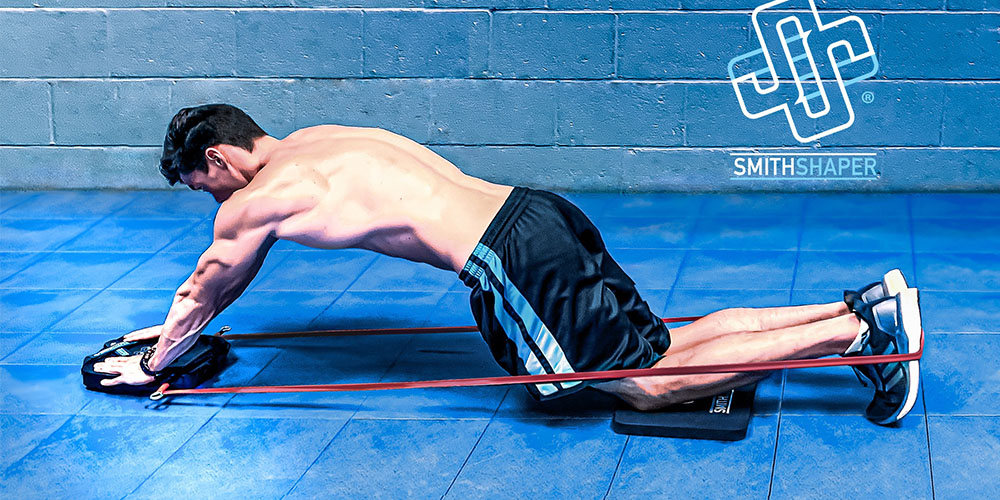 This system includes two durable and compact SmithShaper multipurpose exercisers, along with a comfortable knee pad. These items allow you to exercise with the SmithShaper system in 85 different ways so you can build strength and resistance.
DisruptiveStrong Workout Bag, on sale for $369 with code WORKOUT30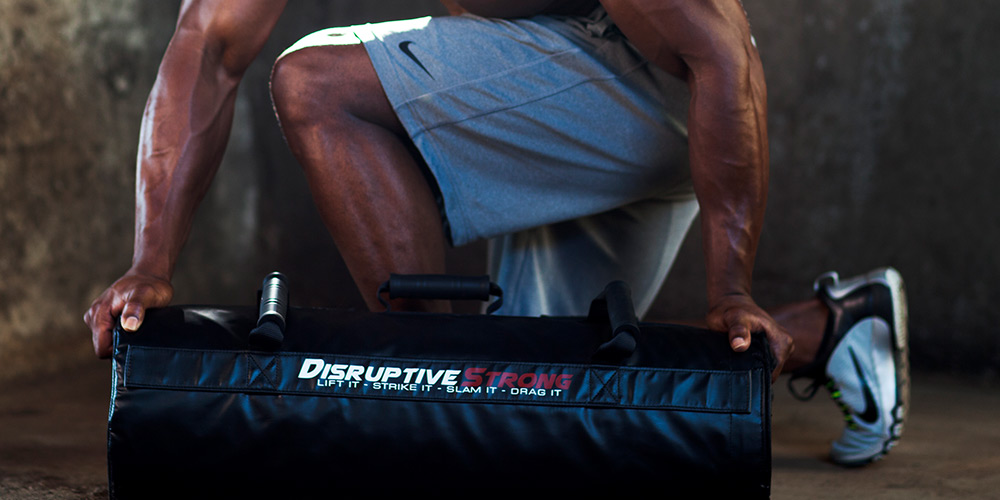 The DisruptiveStrong workout bag was made to take a beating. It has a flexible inner core and soft, shock-absorbing outer shell that lets you use it as a dumbbell, kettlebell, barbell, medicine ball, and slam ball.
LifePro FlexCycle Under Desk Exercise Bike, on sale for $149.99 (20% off)
Sitting at your desk all day isn't exactly great for your health. This under desk bike has eight adjustable tension settings that allow you to get some cardio in during your workday.
Iron Chest Master Fitness System, on sale for $96.99 (19% off)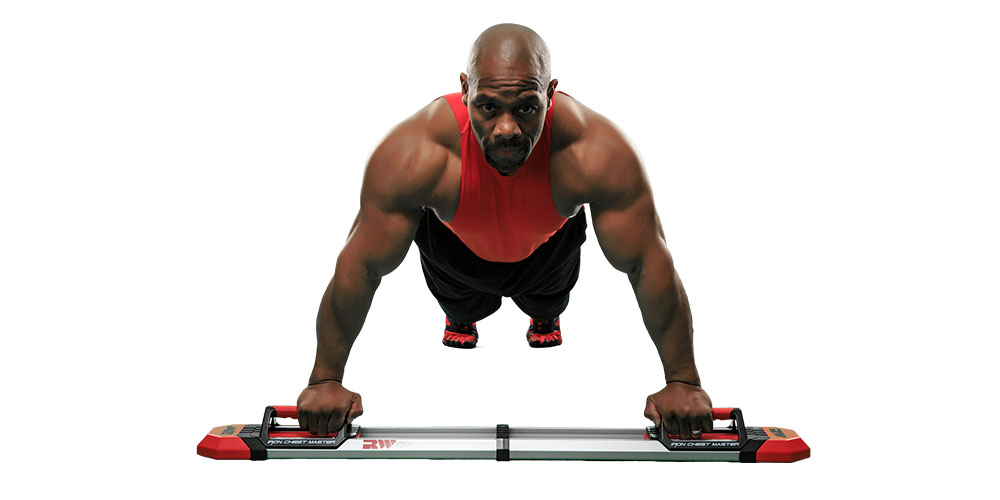 This Chest Master system is created by "Natural Bodybuilder of the Decade," Ron Williams. It will help you increase your strength while building and sculpting your chest, shoulders, triceps, upper back, and abdominal muscles.
META 360 Legacy Pack Core-Based Trainer, on sale for $79.99 (38% off)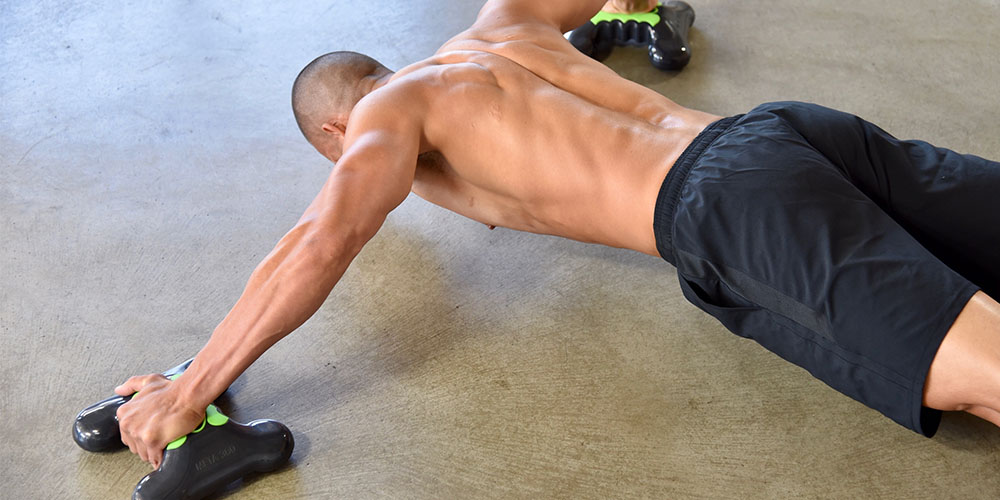 You can use this core-based trainer to give yourself a whole-body exercise or isolate key areas you want to work on toning. Its rotational technology allows for smooth motion, and contoured handles give you a secure grip.
THE CHOPPER: Full-Body Workout, on sale for $119.99 (13% off)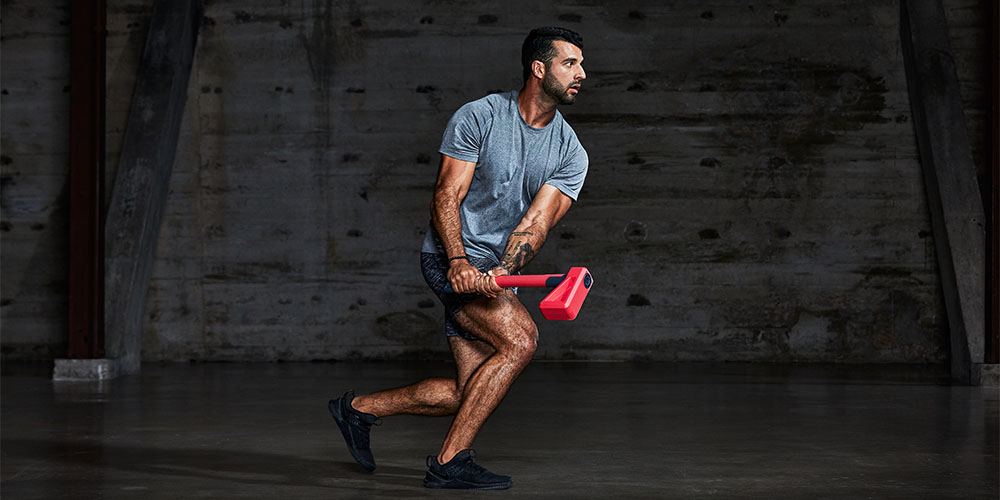 Did you know that chopping wood is an excellent form of exercise? The CHOPPER is a unique exercise tool that utilizes the chopping motions of an ax for full-body cardio and strength workouts.
ABXCORE: Ab Machine & Virtual Trainer, on sale for $136.95 (23% off)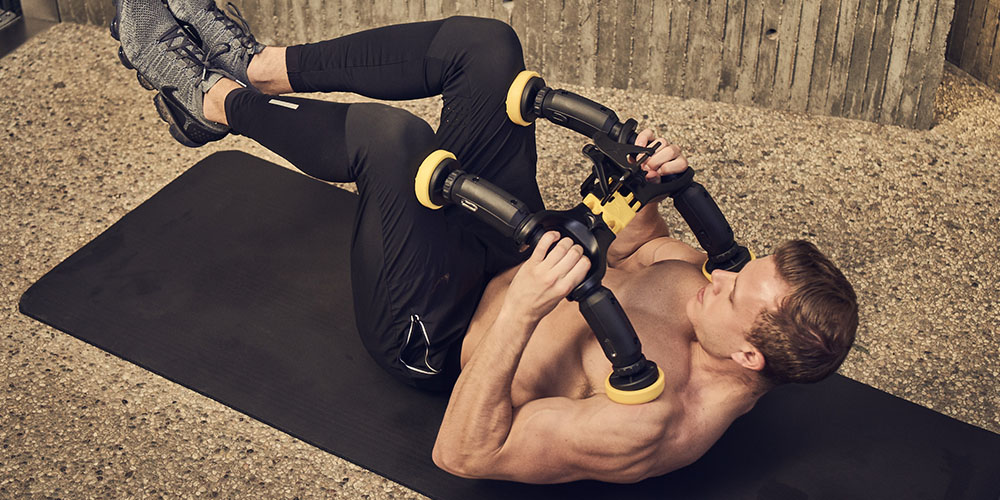 Achieve the coveted washboard abs when you workout with the ABXCORE. It isolates various muscle groups and equalizes core strength to help you get lean, toned, and defined ab muscles. Use it while sitting in a chair, lying on the floor, or anywhere you have space to sit or lay down.
Vortex VX3 Fluid Assist® AR Water Rower, on sale for $2,100 with code VORTEX18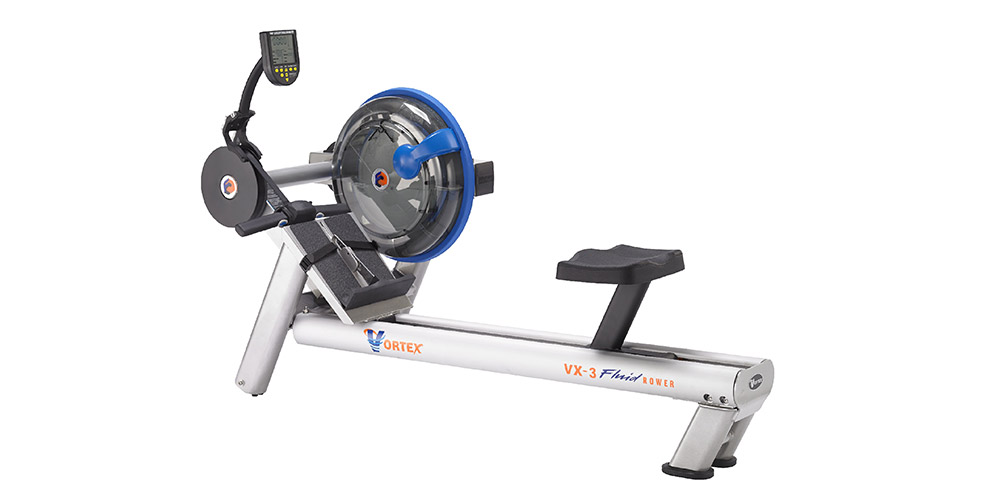 Get your row on and work out your arms and shoulders with this on-water rowing simulator. You can adjust the Fluid Resistance levels with the wireless controls built into the handle, and feel like you're rowing across a river with each pull.
NOSSK TWIN PRO Suspension Fitness Strap Trainer, on sale for $39.99 (16% off)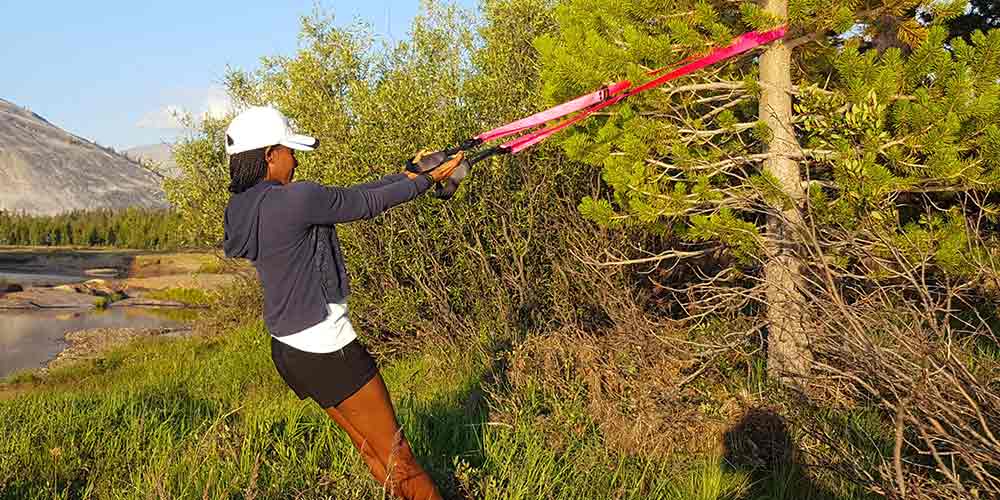 With this strap trainer, you'll get two extra-strong straps made from military-grade webbing and components for an effective exercise. The straps are adjustable, can be extended up to 8′ long, and will help you tone your muscles and improve strength and flexibility.
EDGE Suspension Trainer, on sale for $53.99 (64% off)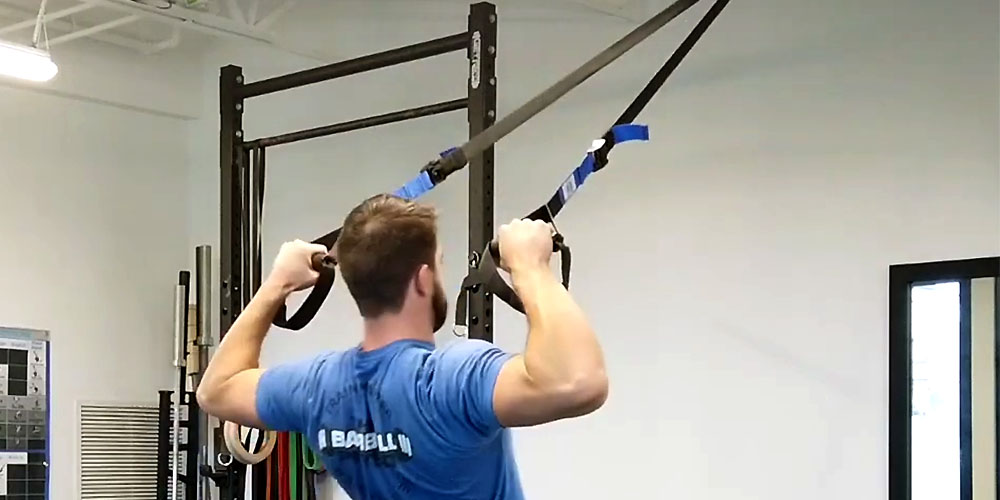 The EDGE suspension trainer allows the user to target specific muscles and perform corrective exercises in any space in your home or gym. It also comes with a door anchor and supports up to 1,300lbs.
Prices subject to change.