Summer isn't too far away, so it only makes sense to start getting yourself into better shape, not only for your physical appearance but for your health.
However, you may not want to venture out to public gyms just yet. The good news is, you don't have to. We've rounded up 29 deals, including foldable treadmills, rowing machines and exercise bikes for you to check out.
These items are all ideal to use in the comfort of your home, so you don't have to leave the house to squeeze in a good workout session. 
This folding treadmill has over 40 presets and three manual training programs for a personalized workout. You can connect it to your fitness apps via Bluetooth and view your heart rate, speed, distance and calories burned with multiple LED display settings.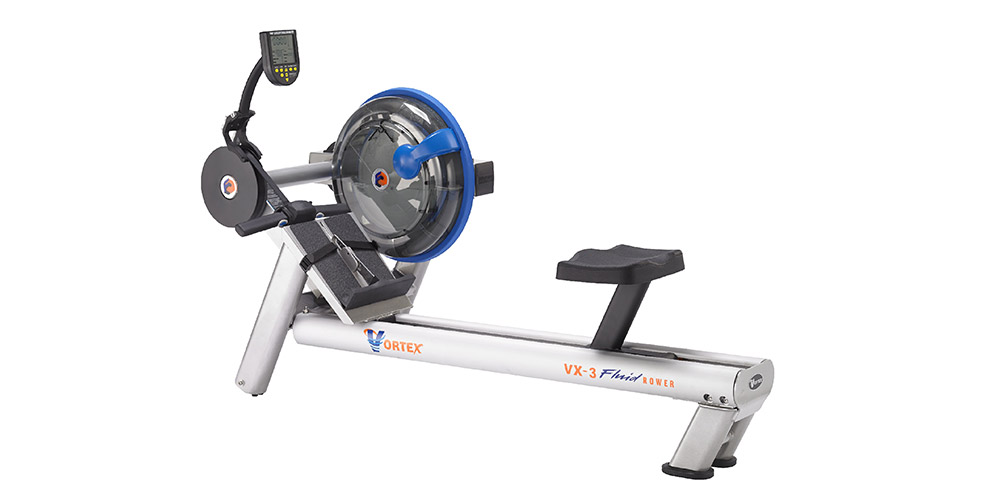 This water rower has adjustable Fluid Resistance levels via wireless controls that are built into the handle. The on-water simulator will make it feel like you are rowing in water.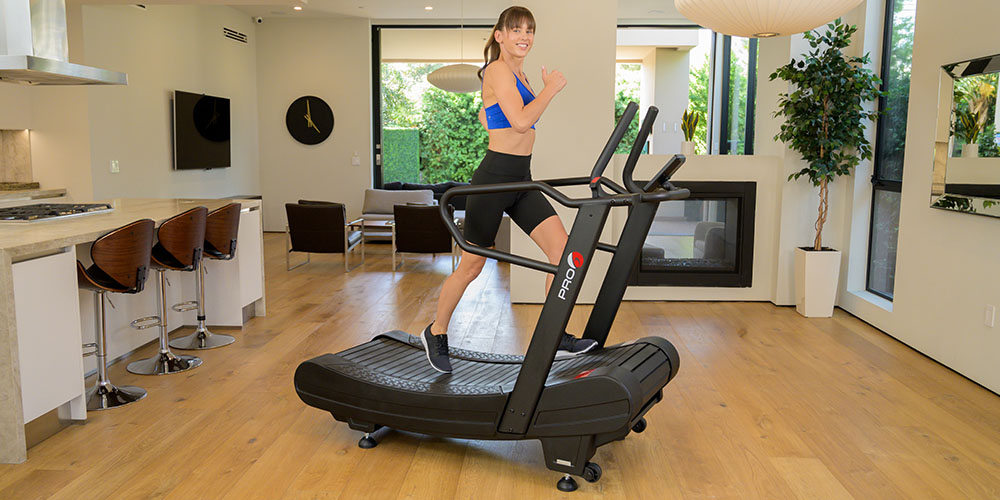 This non-motorized treadmill features an innovative curved deck that is completely controlled by the movements and forces of the person running on it. It creates the feeling of running on the street and has built-in intervals including, target time, distance, calories and heart rate.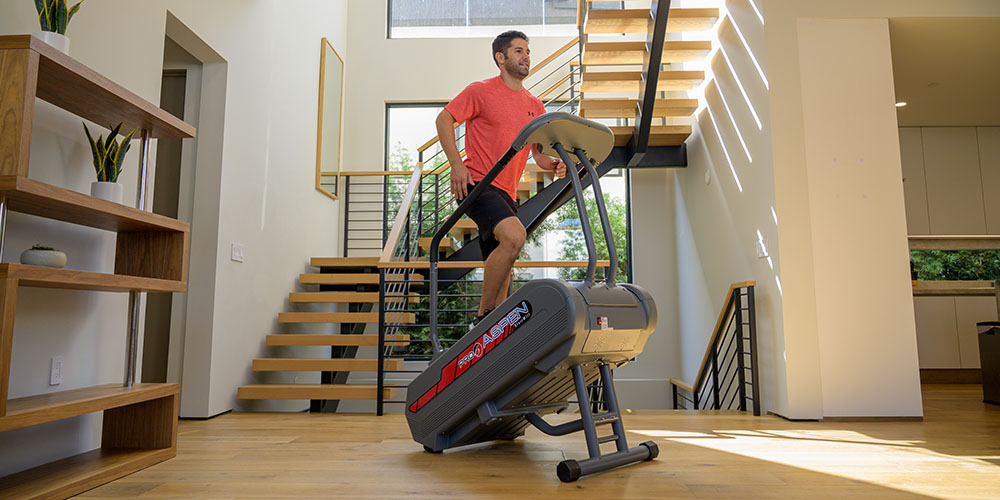 This stair-climber is designed to boost your overall stamina with its adjustable pace, heart rate monitor and speed tracker. It will give you a low-impact cardio-respiratory workout and help improve your bone density.
Use this vibration plate to activate muscle fibers throughout the body, repair and tone muscles and increase flexibility. It comes with a remote that lets you adjust the settings and has anti-slip rubber on top and a stabilizing suction on bottom. Get the LifePro Waver Vibration Plate in a standard size for $176.99 when you use coupon code LIFEPRO10 at checkout.
Alpcour Bike Trainer Stand, on sale for $200 when you use coupon code BIKE20 at checkout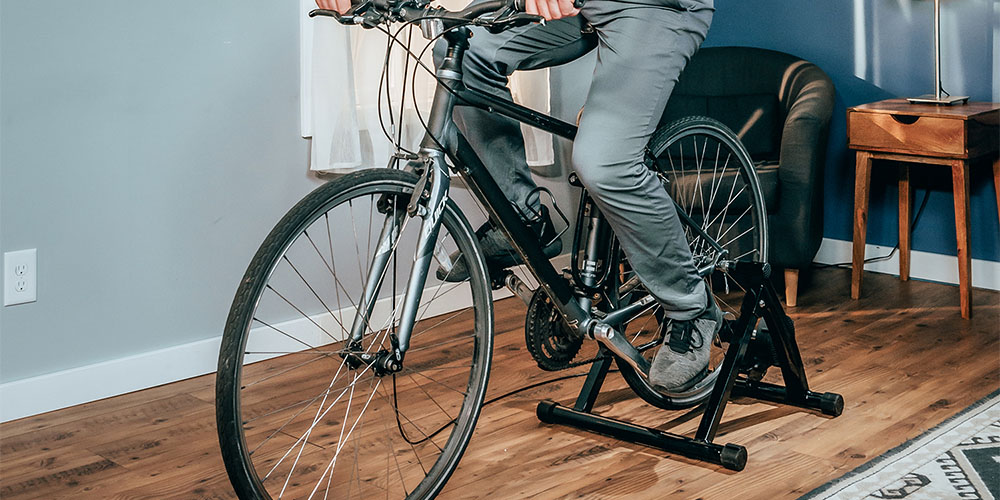 You can get the real feel of biking outdoors with this attachment that fastens onto your back tire to create friction with a magnetic flywheel mechanism. It comes with a remote to control up to six incline levels.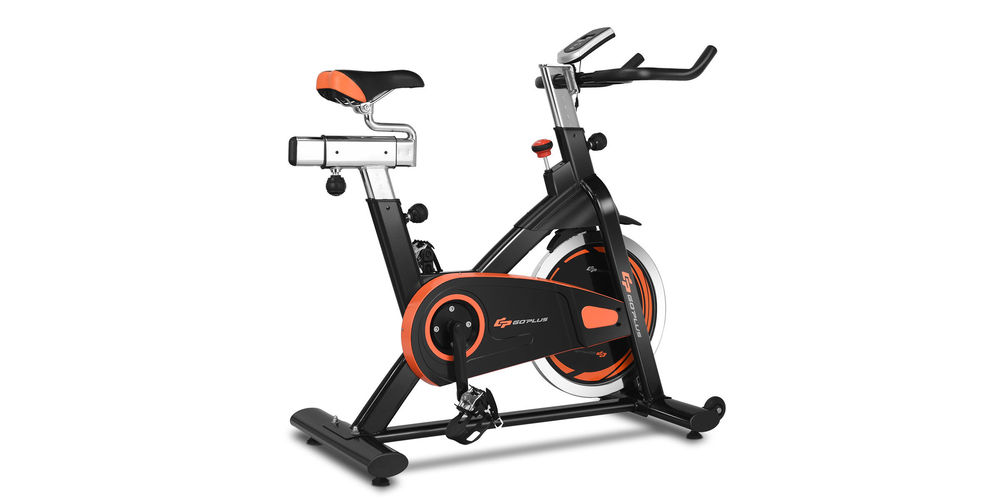 This indoor exercise bike features a 30-lb. flywheel that creates more momentum for a longer ride time. The LCD monitor displays your time, speed, calories and distance.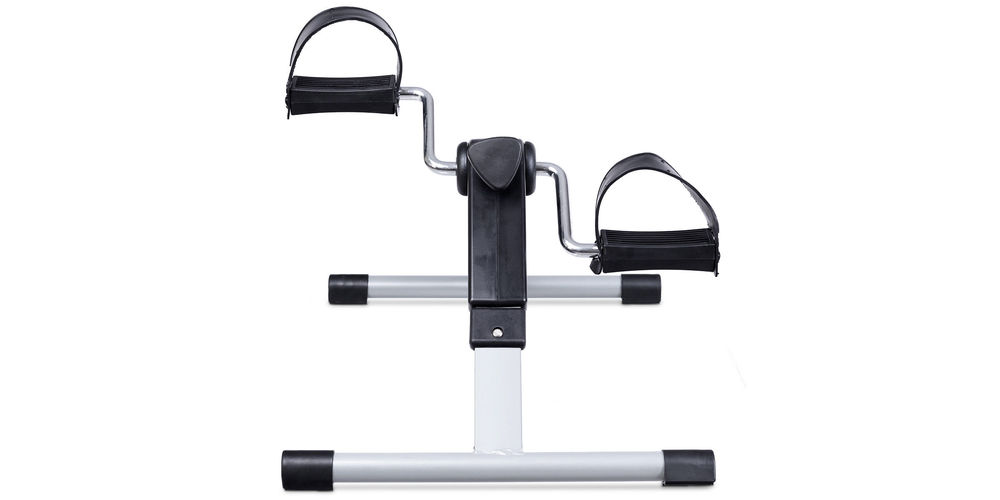 Burn some calories while working at your desk with this pedaler that helps improve body flexibility and muscle strength for both your arms and legs. It has adjustable tensions and operates quietly so you won't disturb anyone nearby.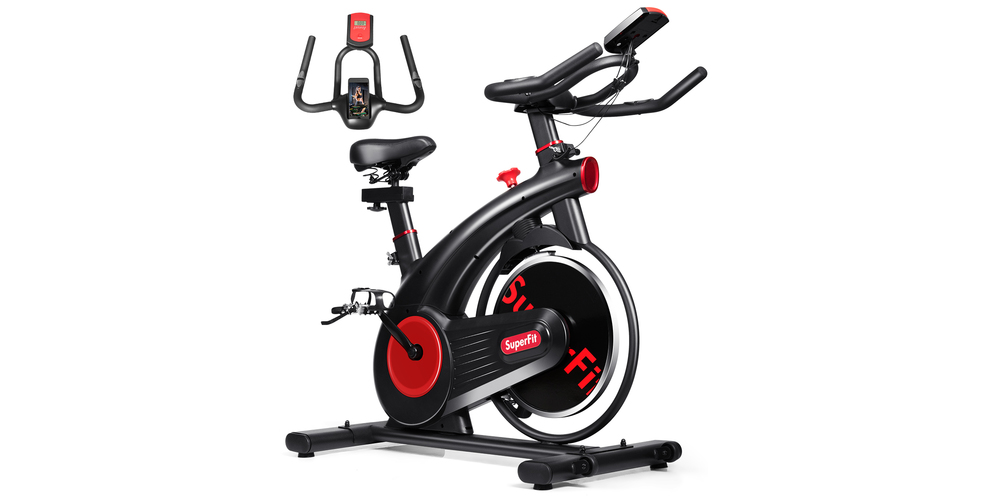 The noise-free stationary bike has a 20-lb. flywheel, adjustable resistance settings and a heart rate monitor on the handrails. Its multi-grip handlebars have four grip positions to accommodate different riding styles.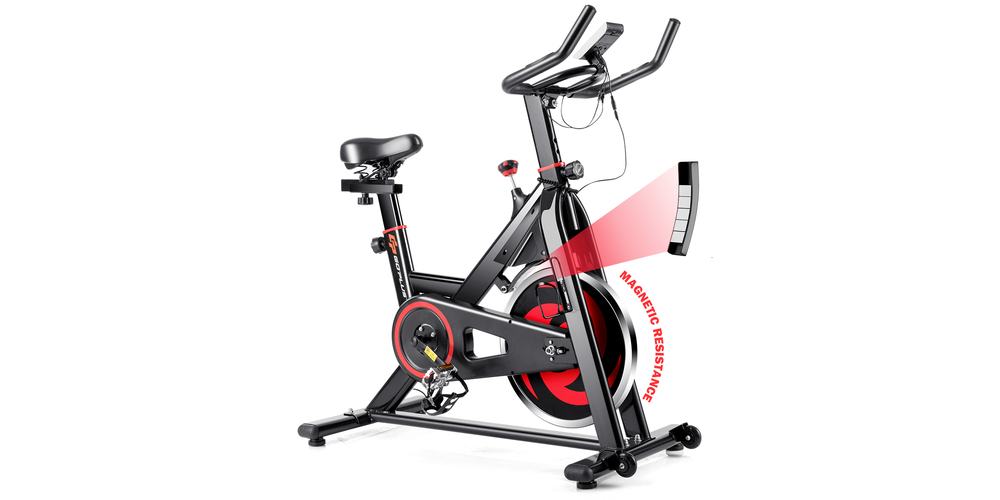 This magnetic cycling bike provides a smooth and quiet ride. It has an emergency brake, five magnets for strong magnetic suction, an LCD monitor displaying time, speed, distance, calories and heart rate, among many other great features.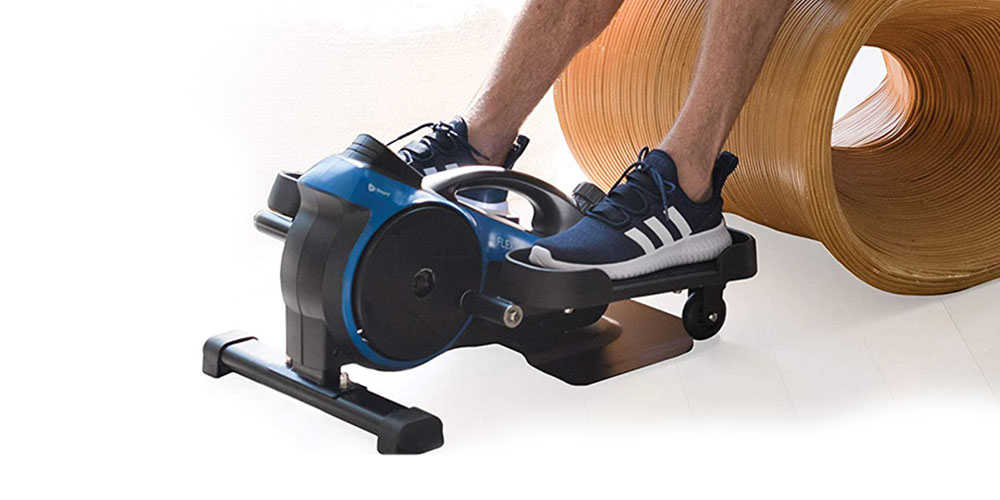 This portable mini-elliptical machine helps boost your core strength, circulation, flexibility and muscle tone. It has wide pedals, a built-in handle, eight resistance levels and a backlit LCD screen.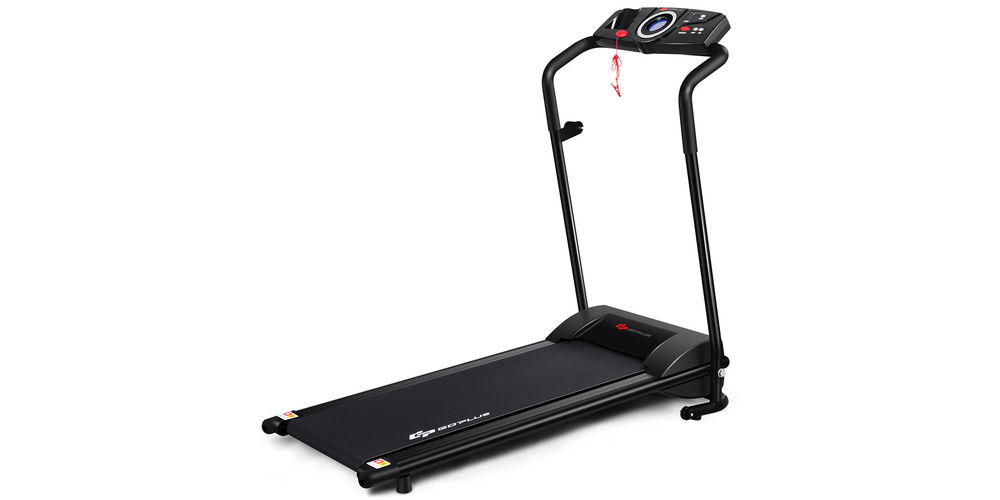 Ideal for small apartments or room sizes, this motorized treadmill can be folded up and stored in tight spaces. It is quiet, has 12 built-in workout programs and two modes (auto and manual).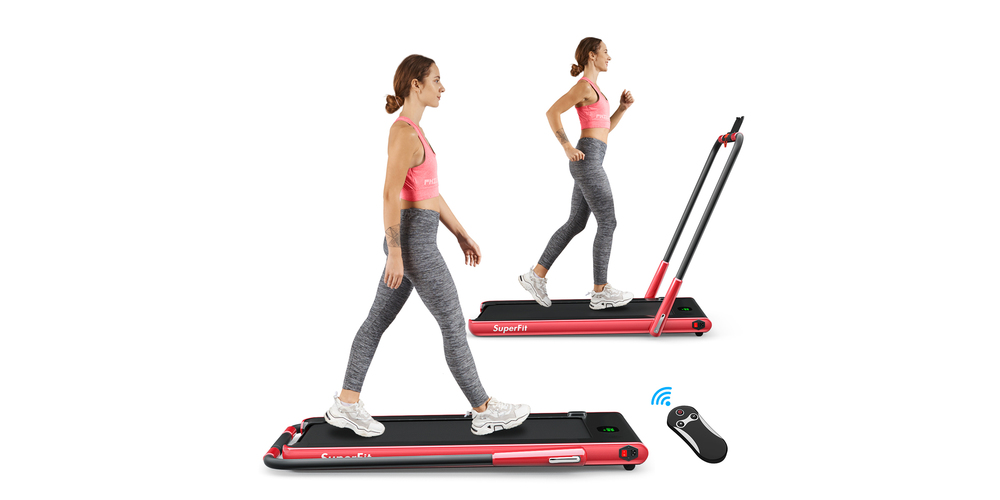 With two sport modes, a Bluetooth connection, high-performance speakers and a remote control, you'll have all you really need for a perfect sweat sesh. It's equipped with transport wheels that make it easy to fold, move and store almost anywhere.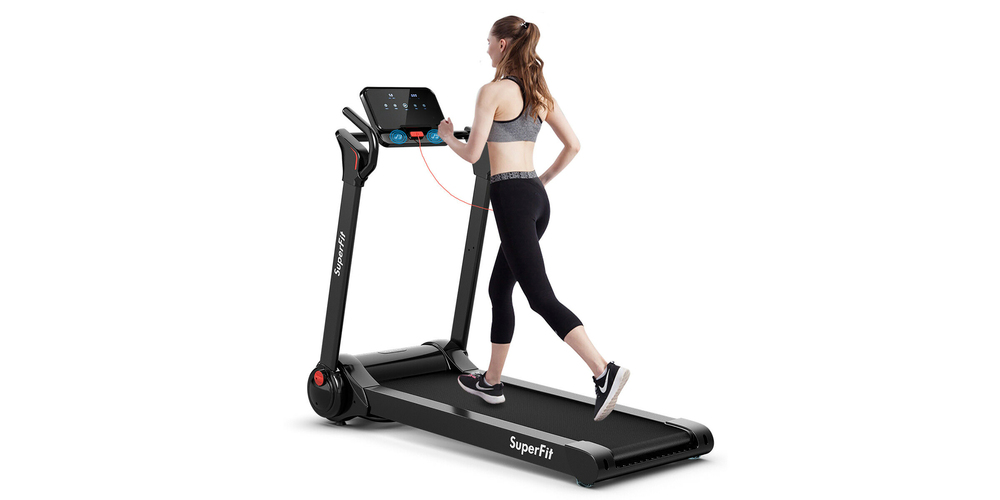 This foldable treadmill has a quiet motor, a five-layer shock-absorbing 16.5″-wide running belt and Bluetooth speakers. Its LCD screen displays five different parameters and it has four flexible wheels for easy transport and storage.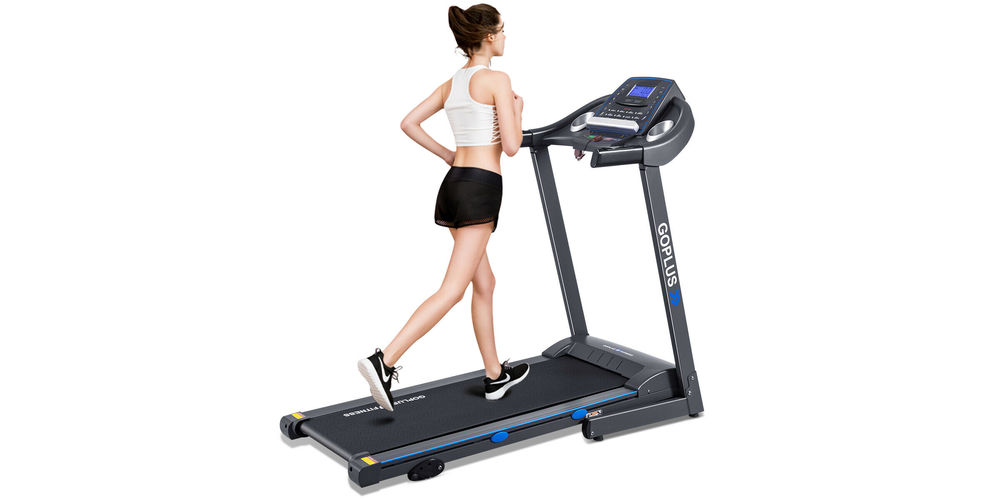 With its three modifiable incline levels, 0.5-7.5MPH adjustable speeds, 5″ LCD screen and heavy-duty construction, this treadmill will help you work out hard enough to get optimal results, wherever you take it. It has two wheels for easy transport so you can move it from room to room if you choose.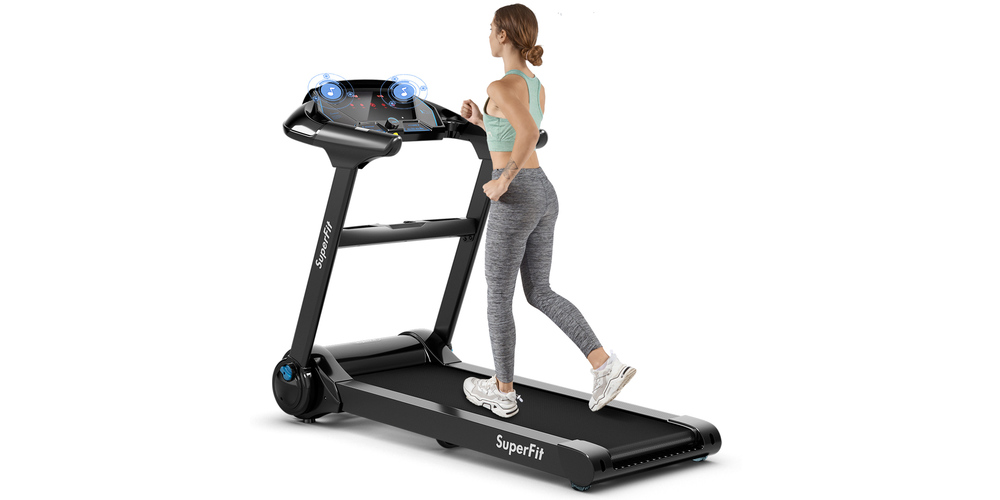 Walk, jog or run to your heart's content with this silent-operated treadmill. It features an eight-stage damping system for an enjoyable running experience, Bluetooth speakers, large LED display and a textured five-layer non-slip belt.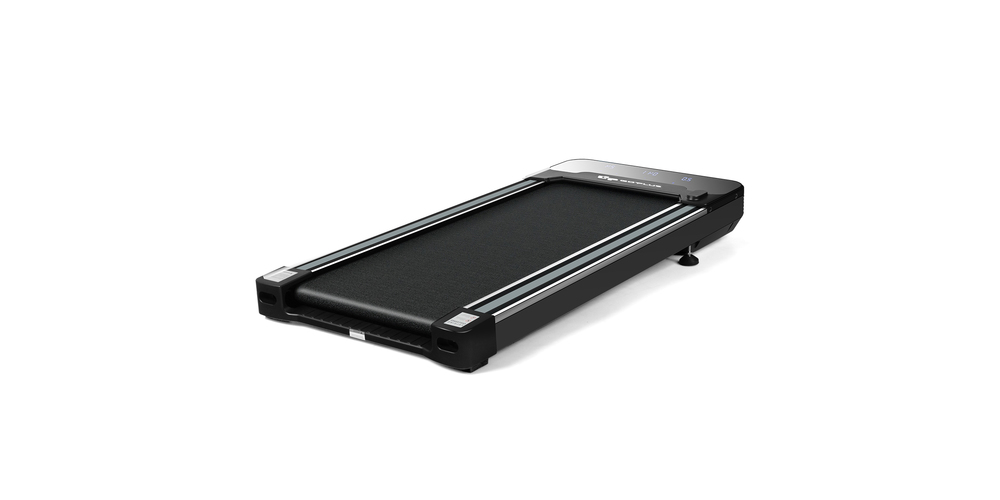 You'll get a 41″ x 17″ walking area, an LCD display of calories burned, time, distance and speed and a wireless remote control with a 49′ range. Use it regularly to burn fat, build muscle and get in some cardio.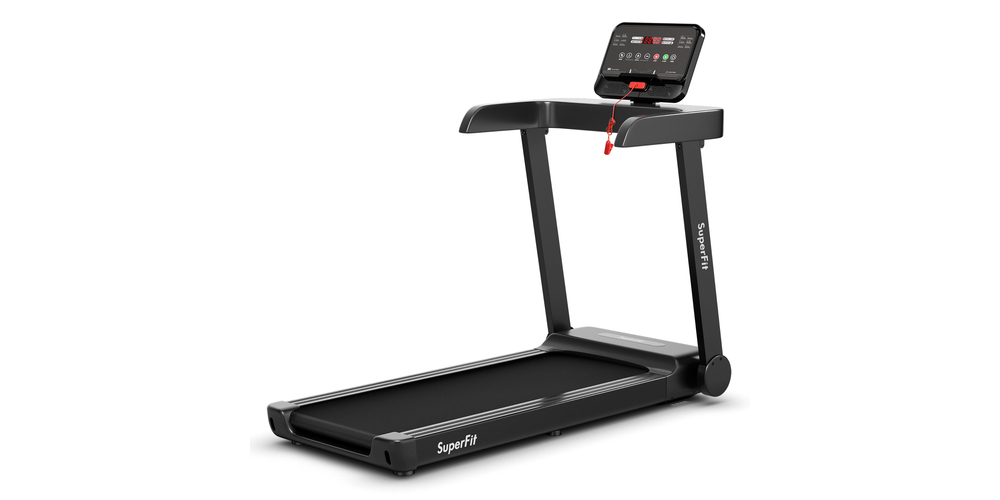 This treadmill has 12 preset programs, a five-layer non-slip running belt to absorb shock and can be connected to your phone via smart app control. The LCD screen shows your speed, distance and calories.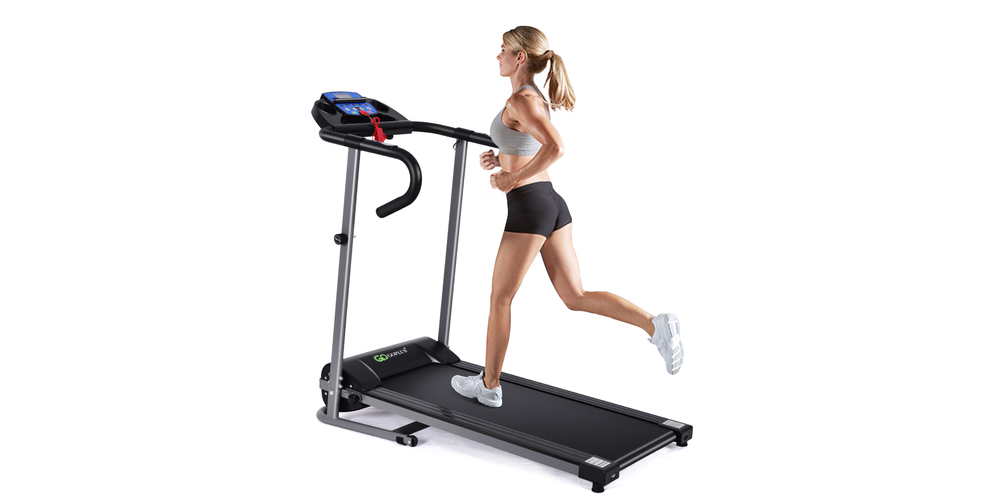 This portable treadmill is easy to assemble, has a quiet motor and is made from heavy-duty materials. The handrails have speed +/-, start/stop and heart rate test functions.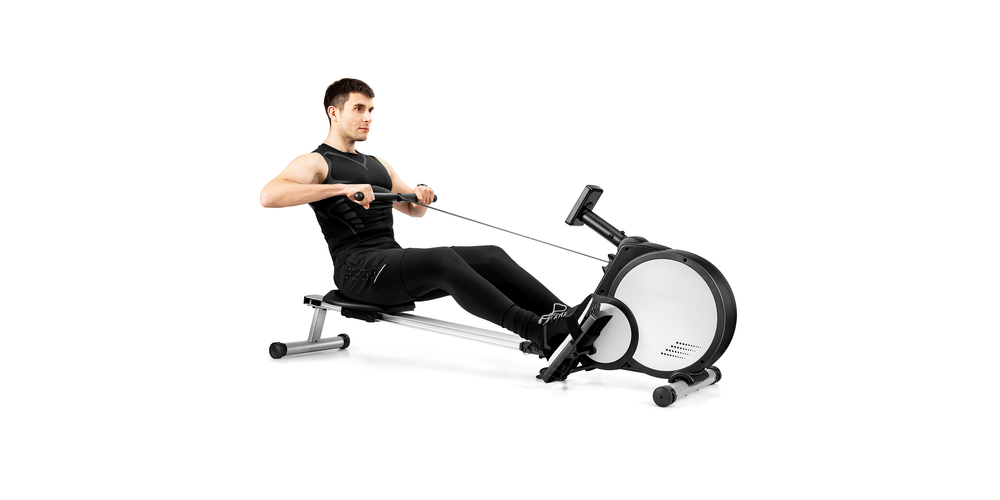 Work your upper and lower body, as well as your core, with this rower that has 16 adjustable intensity levels and a comfortable curved seat. It has a heart rate monitor, LCD screen and a silent magnetic resistance.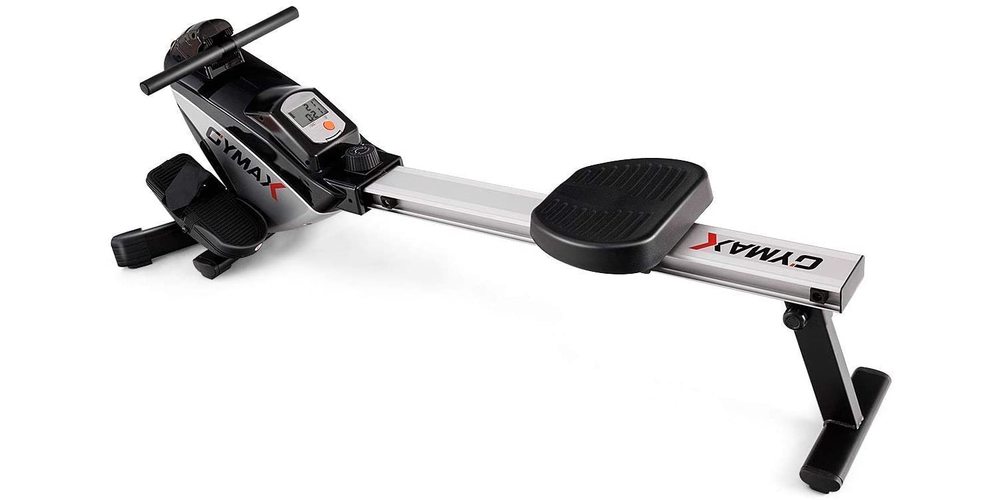 This rower has eight levels of adjustable tension and is equipped with adjustable foot straps. It has a clear LCD screen for keeping track of your total count, calories, count per minute, count, scan and time.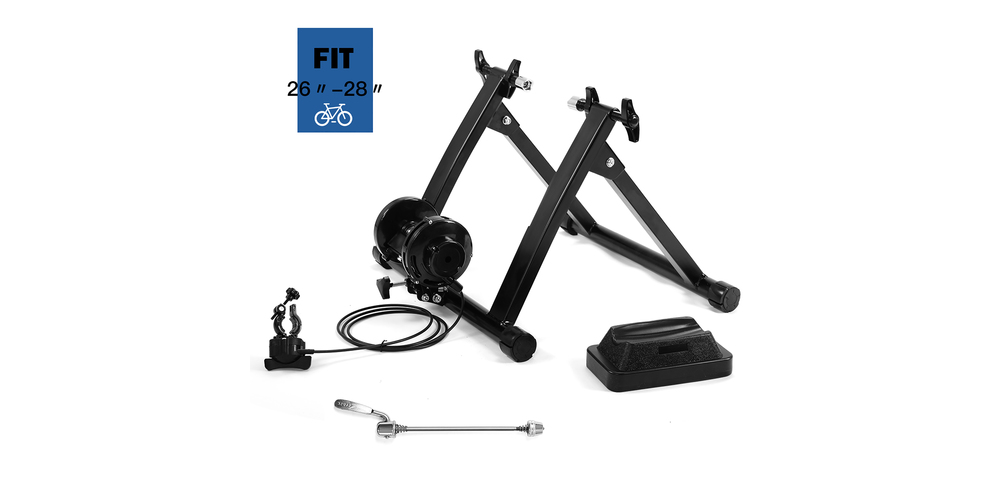 You can turn your 26″- to 28″-wheeled bicycle into a stationary one with this stand. It has eight levels of magnetic resistance adjustment and folds easily so you can store it under your bed or any other small space.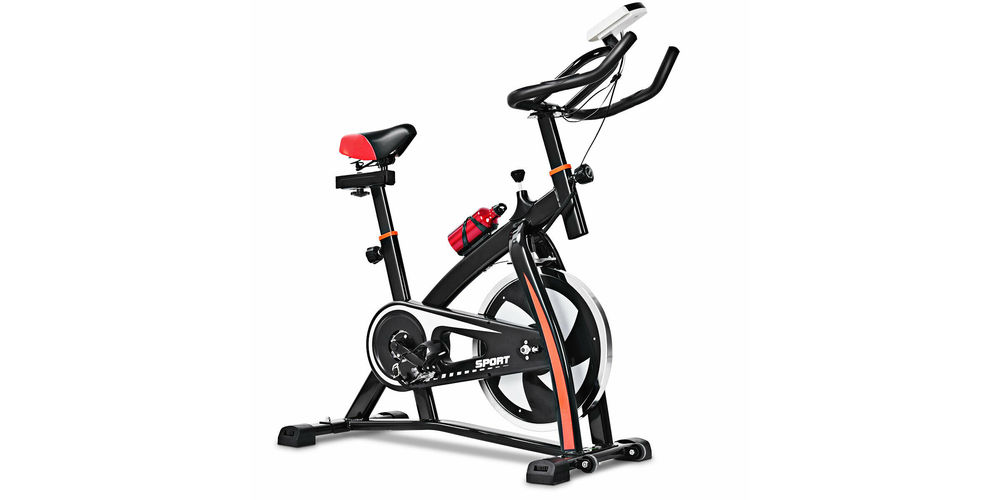 Featuring a soft, cushioned seat, adjustable saddle and bar handles and a 22-lb. flywheel, this bike will help whip you back into shape. Plus, it has an LED display that keeps track of your time, speed, heart rate and more.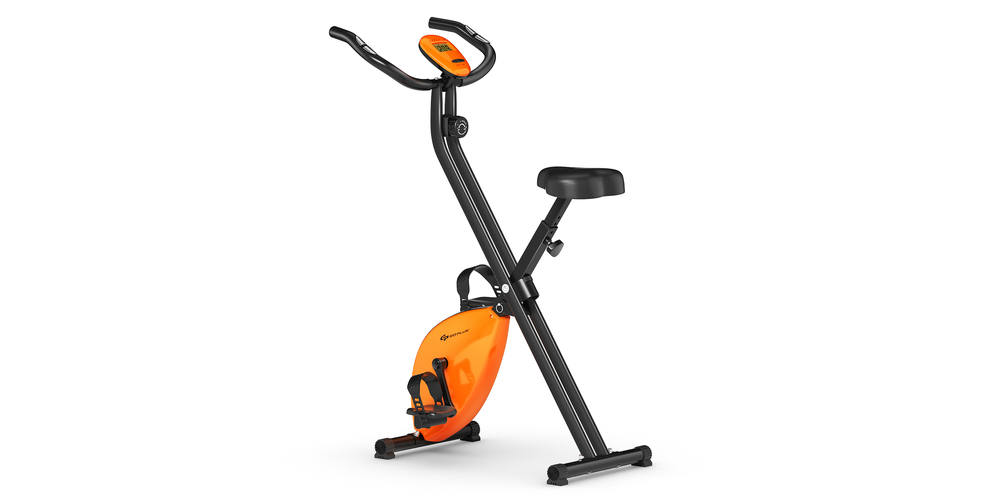 This folding upright bike has an adjustable seat, stable structure and eight adjustable resistance levels. When you're not using it, you can conveniently fold it so it can fit into the corner of your room or any other narrow space.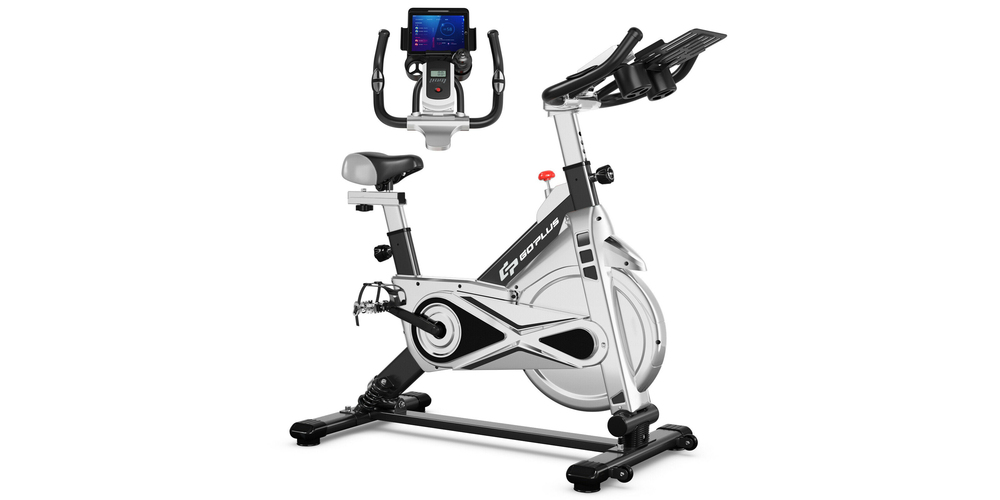 You can sit or stand while pedaling with this stationary bike. Other features include a 22-lb. flywheel, adjustable seat and handles, resistance knob and electronic parameter display. Get the same bike in Red and Gray here.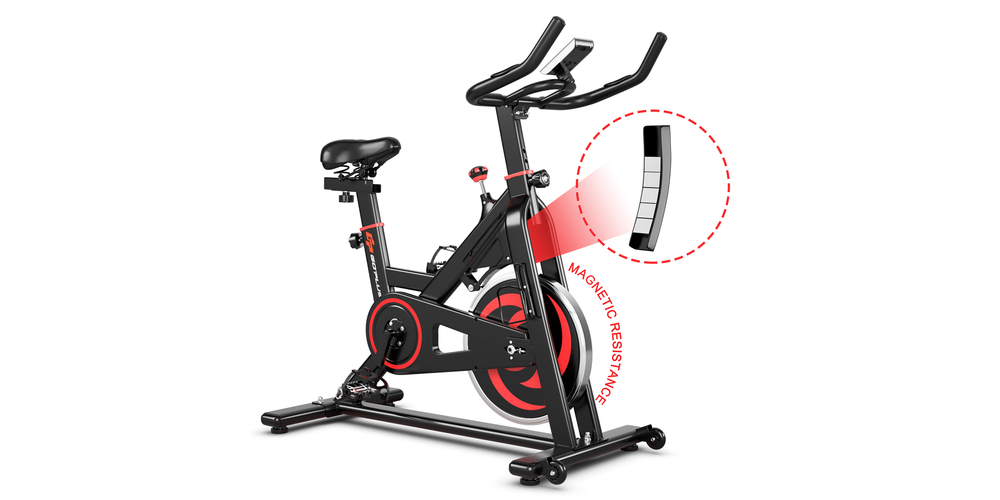 This bike has five magnets for strong magnetic suction that will give you a nice, smooth ride. It also features a water bottle holder, 5-way adjustable seat height and adjustable handlebars.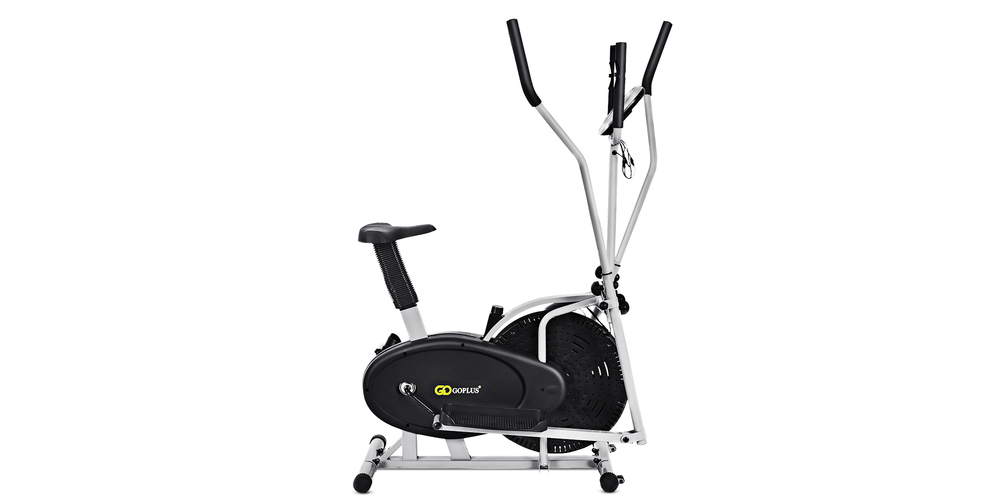 Use this as an elliptical or bike for a fantastic workout. Use the tension adjustment knob and the friction belt to adjust the exercise intensity and resistance, monitor your heart rate by placing your hand on the middle armrest, and pedal forward or backward to work different muscle groups.
Prices subject to change.